We were and are curious. Bill Bengston, PhD, developed the RIC (Rapid Image Cycling) method, the foundation behind Bengs. He has been researching healing for the past 35 years. While many people have experienced his healing through RIC, Bill wanted to know more. And he foresaw that offering healing to one person at a time isn't appropriate for the large number of people in need of healing. His research has shown that healing can be stored in water. 
A little 'technical' information
We suspect that cells resonate with those specific resonances in the Bengs water that they need, and then adapt. Research shows that cells that need it will respond to the healing stored in water. Healthy cells that have no need for healing do not show aberrant transcriptional changes when exposed. 
Will we ever confirm our suspicions? The investigation is still ongoing. No idea. We're fascinated and curious about what we'll discover. We're excited to bring all the results to the world. Hopefully with you. 
And you can contribute to our research by trying Bengs and letting us know what it brings you.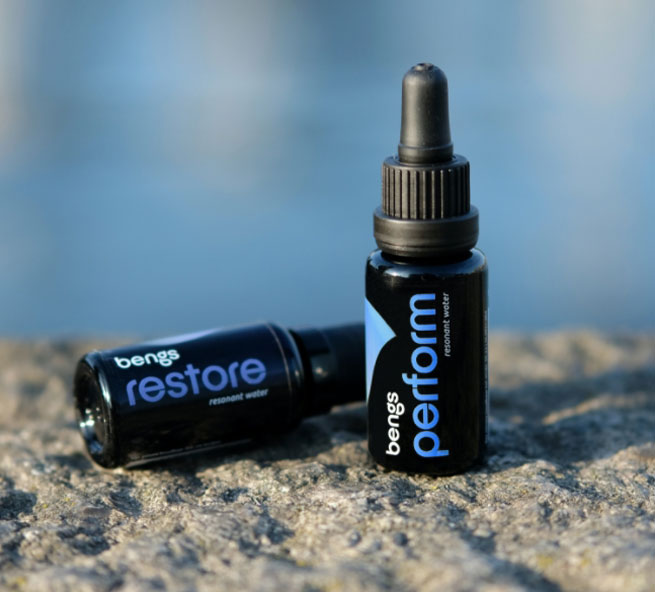 Frequently Asked Questions
We have done our best to answer every question we can think of. Is yours not there? Please contact us.
Which payment methods do you accept?
Are the Bengs products safe and sustainable?
What we know 100% for sure about Bengs