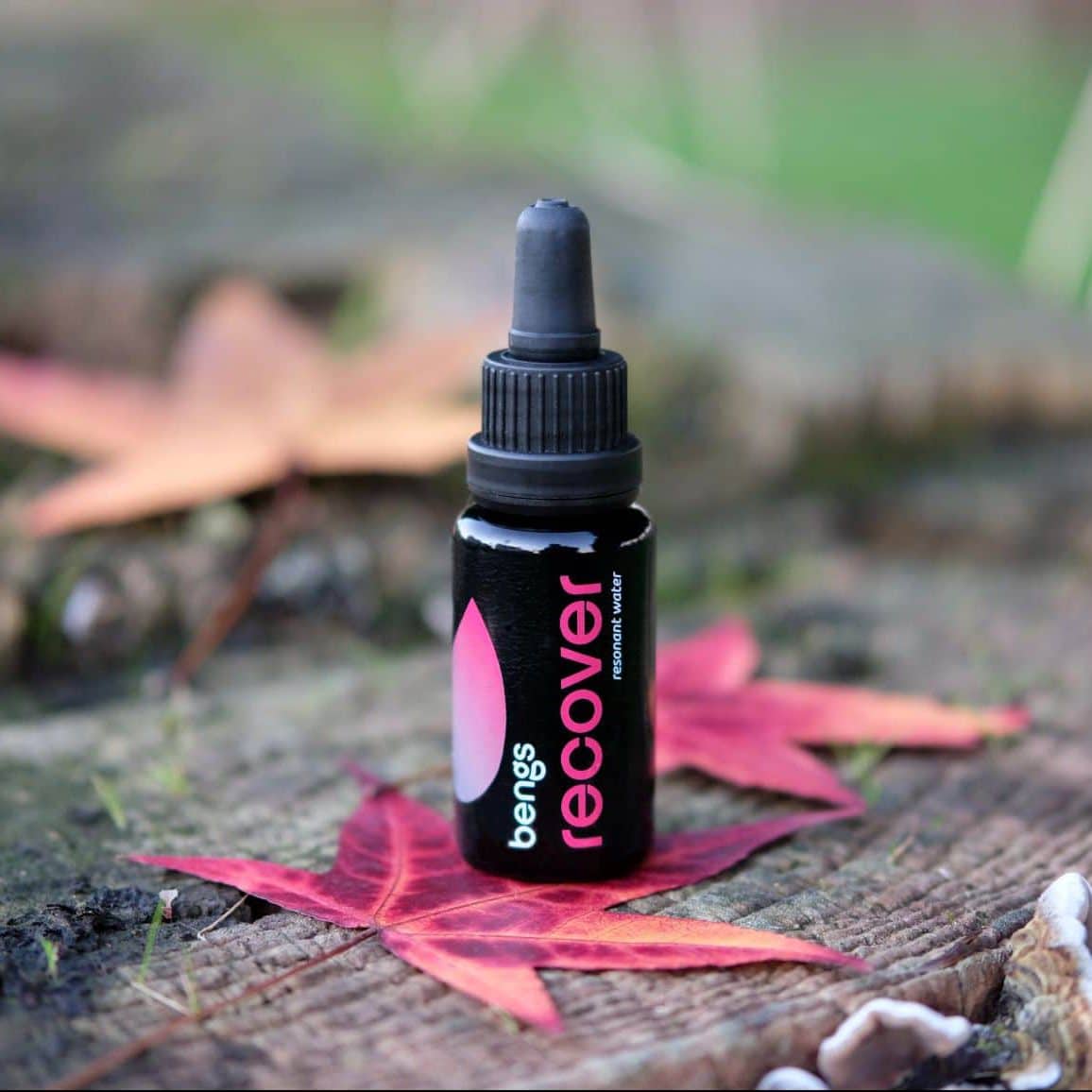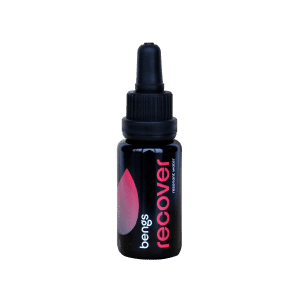 Bengs Recover (eng)
€26,45
15 ml bottle
Dosage:

1st hour every 15 minutes 1 drop, then 1 drop every hour as long as the complaints persist. Then 1 drop 6 times a day for a week.

Ingredients: water

 

Free shipping with 4 or more bottles in any combination
Sometimes you "come down with something that is going around" and just want one thing: to recover.
For all those times there is Bengs Recover.
Many people have reported positive effects, usually within 48 hours. Yet, we can't say anything about the effect Bengs Recover will have on you. Because the body uses information according to its wisdom, we cannot predict what you will experience. The only way to find out what effect it will have on you, is to give it a try.
The law does not allow us to indicate on the website or packaging in which situation Bengs Recover can be used.
Would you like more information about this? We are happy to help you!

Oh, and we offer new users a money-back guarantee. Daring to do something new has never been so accessible… 
Order more, save more
| | |
| --- | --- |
| 1 or 2 | € 26,45 per bottle |
| 3 to 6 | €24,85 per bottle |
| 6 or more | € 23,25 per bottle |
"De Bengs Restore geeft balans, rust en energie. Gebruik het niet continu, maar wel in tijden dat je lichaam iets extra's kan gebruiken. En dat geeft het ook! En sinds gisteren ervaring met de Bengs Recover: mijn zoon (15) kampt met een goede griep en sinds ik hem recover heb gegeven is het herstel (in snelle vaart) ingegaan. Absoluut een aanrader om in huis te hebben. "
Patrick Suurenbroek
Bengs Recover
"Ik verwachtte niet veel van Perform. Alleen kon ik uiteindelijk niet om de cijfers heen. Dit heb ik samengevat in een artikel op mijn website www.opfietsen.nl. Ik ben om en train eigenlijk niet meer zonder."
Ricardo Slok
Bengs Perform
Van iemand die in de loop van de tijd aan verschillende beroertes leed. De feedback is van zijn vrouw na 2 weken met Bengs Restore: "Voortdurende afwezigheid van de depressie die met zijn andere beroertes gepaard ging. Hij heeft af en toe een volkomen redelijk half uur van ontmoediging, waarvan hij snel weer opkrabbelt. Binnen de laatste twee weken is er een abrupte verandering ten goede. Bij eerdere beroertes maakte hij een langzame maar gestage vooruitgang, gekenmerkt door af en toe een terugslag - vier stappen vooruit, een stap terug - maar nooit een plotselinge verandering. In de afgelopen twee weken is hij plotseling in staat trappen op en af te lopen (voorzichtig en met hulp), zonder hulp op en af te stappen uit bed of stoel, en stabieler en zelfverzekerder te lopen, met minder haperingen. De aanhoudende uitputting na kleine activiteit is (ook plotseling) opgeklaard en hij heeft nu ongeveer vier uur aan de lengte van zijn dag toegevoegd. Deze veranderingen gebeurden binnen een paar dagen, wat helemaal niet strookte met eerdere trage genezingen, en ook niet verwacht werd."
"Mijn ervaring met Bengs Restore is dat ik meteen resultaten had. In mijn geval veel langer en dieper slapen dan anders. Direct na het innemen voelde ik het prikken onder mijn tong, alsof het champagnebubbels waren. Ik was de dagen erna wel opvallend vergeetachtig. Maar ik zag dat als onderdeel van weer "in evenwicht" komen."
"Elke dag 4 x 2 druppels*. Haast ongemerkt gaat het beter. Ik heb bijna geen last meer van de psoriasis op mijn handen en voeten, eigenlijk heb ik ook geen last meer van dikke voeten als het heel warm is. Dat had ik andere zomers altijd wel. Ik voel me daardoor ook steviger. Het lijkt wel of de basis gezonder is en dat houd ik ook vast. Heel bijzonder. Het lijkt op waterdruppels en het doet heel veel. Dank!"