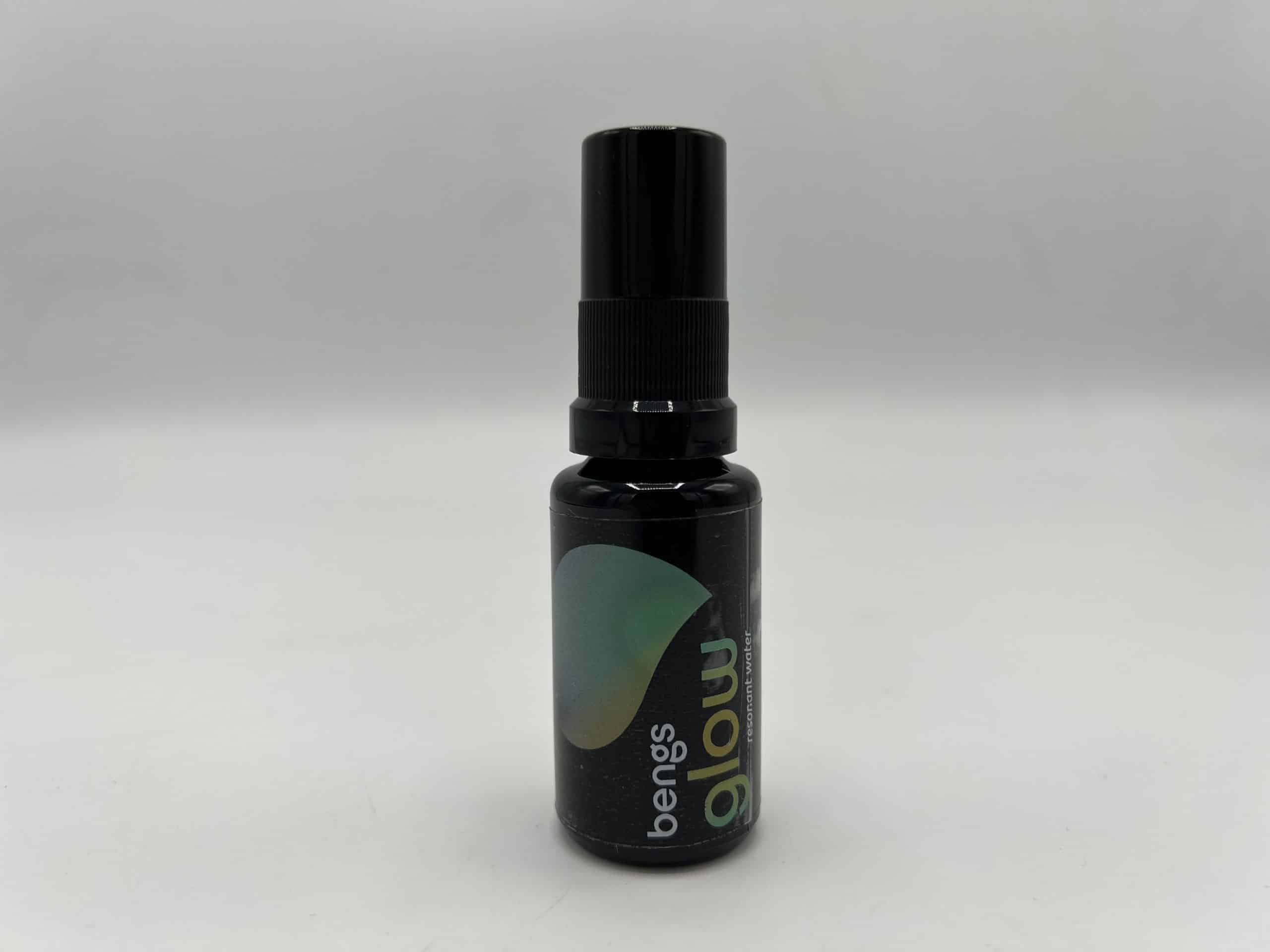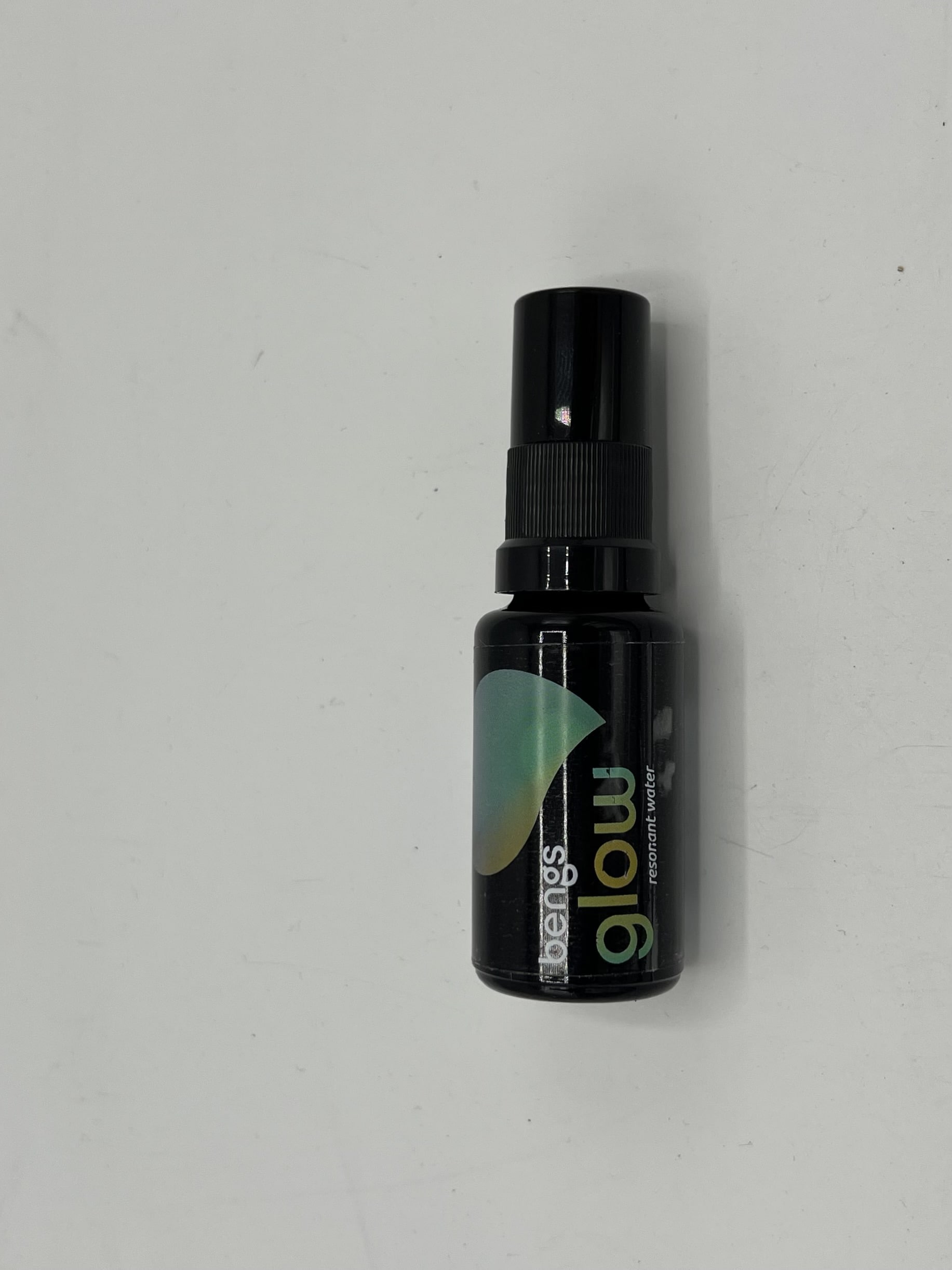 Bengs Glow (eng)
€32,50
15 ml bottle (Enough for one month) 
Dosage: 1 spray 4 times a day

 

Ingredients: water

 

Free shipping with 4 or more bottles in any combination
Product information
Bengs Glow Resonant water for anti-aging is based on the action of S-Acetyl L-Glutathione. Glutathione is also called the body's most powerful detoxifier and the binding agent
of heavy metals, and is also the most important antioxidant. It binds toxins and removes them from the body. Glutathione protects the body's cells and stops damage caused by contaminants. Glutathione protects our cells from damage, ageing and disease. Glutathione is also called the mother of all antioxidants.
Glutathione exists in three forms: S-Acetyl Glutathione, reduced Glutathione and Glutathione disulfide (oxidised form). Glutathione can be difficult to absorb. This is why for increasing glutathione levels, it is best to use the form S-Acetyl Glutathione. Glutathione is found in a high concentration in almost all cells and is thus among the most important antioxidants in the body.
Oh, and we offer new users a money-back guarantee. Daring to do something new has never been so accessible… 
Order more, save more
| | |
| --- | --- |
| 1 or 2 | € 32,50 per bottle |
| 3 to 6 | €30,50 per bottle |
| 6 or more | € 28,50 per bottle |
Subscribe to save
A new bottle of Bengs Glow every month with a discount. Cancel or change at any time. Subscriptions can be purchased together with individual products.
"Mijn ervaring met Bengs Restore is dat ik meteen resultaten had. In mijn geval veel langer en dieper slapen dan anders. Direct na het innemen voelde ik het prikken onder mijn tong, alsof het champagnebubbels waren. Ik was de dagen erna wel opvallend vergeetachtig. Maar ik zag dat als onderdeel van weer "in evenwicht" komen."
"Ik gebruik nu 3 dagen Bengs Restore. Of het zit tussen mijn oren, maar ik lijk mij nu gewoon al fitter te voelen. Ik wil graag nog een paar flesjes. Een week later: "Ik heb veel minder hoofdpijn en voel mij fitter."
Marcel Verver
Bengs Restore
"Het voelt gewoon goed, ik heb veel energie en voel mij fit. Ik blijf er zeker mee door gaan. En altijd weer die spontane, ondeugende vreugdevolle grimas over me na 2 druppels*."
"Wat Bengs Restore betreft: Ik ben er volkomen zeker van dat de druppels* een enorm effect hebben op de hersenen. Wat ik zelf kon waarnemen is dat ik het gevoel heb helderder te denken en dat mijn geheugen beter is. Dit wordt me ook terug gemeld door mijn cliënten aan wie ik heb aangeraden de druppels* te nemen. Ook leerlingen, waaronder mijn zonen, gebruiken de druppels* om hun geheugenfuncties te ondersteunen. Uiteraard ondersteunen de druppels ook de veerkracht. Zoals je kunt lezen, ben ik echt onder de indruk!"
"De anti-virale druppels hielpen me om te herstellen van COVID met langdurige koorts. Ik gebruik de druppels nu telkens als ik een verkoudheid voel opkomen."