How it works? Well… we're not sure. We see, hear and experience results. But we don't (yet) have a comprehensive explanation about how it works. We label something as scientifically 'anomalous' if it doesn't fit in with conventional views. That doesn't mean 'not real', it just means we don't (fully) get it yet.
Communication, within and between cells in the body, is fundamental to our health. We suspect that our bodies sometimes need specific information to adapt to achieve the right balance. And it seems that Bengs Resonant water provides this information.
Curious what it does for you? You'll only know if you try.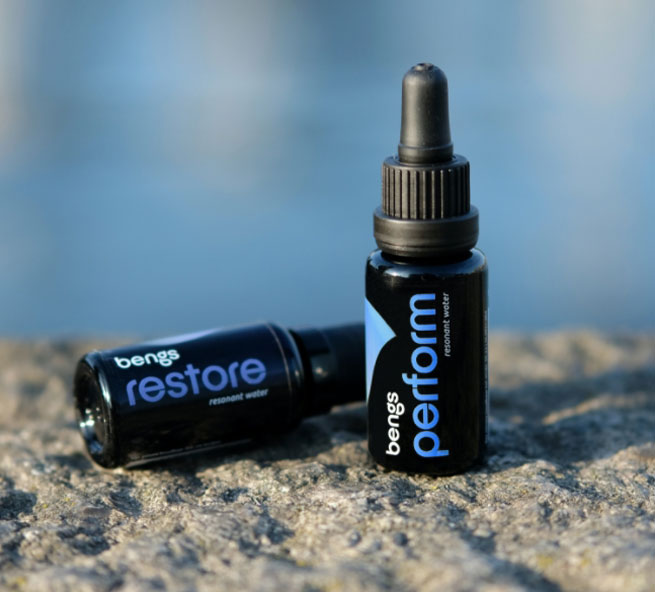 Frequently Asked Questions
We have done our best to answer every question we can think of. Is yours not there? Please contact us.
From which countries can I order Bengs Resonant water?
How do I create an account?
Are the Bengs products safe and sustainable?
What we know 100% for sure about Bengs