Boost your performance and well-being with Bengs Resonant Water
Increase your energy levels in a 100% natural way
Shop Bengs Water
Continuously tested
Traceable ingredients
Scientifically based
Not good, money back
100% natural and vegan
Bengs Water goes beyond hydration. Whether you're an elite athlete, or simply aspire to a healthier, more energetic life, our resonant water varieties strengthen and balance your body and mind.
Our products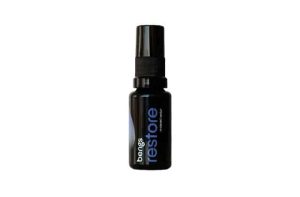 Bengs Restore
Energy and balance
€

24,95
View product
Bengs Water: Underpinned by scientific research, confirmed by experience
With five large-scale studies to our name, we continually demonstrate the science behind resonant water. Our ongoing testing and research substantiate what users already know: Bengs Resonant Water works. Trust the science, experience it for yourself!
Shop Bengs Water
Become a partner?
You spread balance and well-being, we reward you!
Jeffrey Stuut
-
Bengs Restore
"Also, I just wanted to tell you that I already feel slight difference. My fatigue is already less and to my mind I have become stronger and more powerful. I am curious to see if it will progress even more in the coming weeks, but I am already extremely excited!"
John Sturgeon
-
Bengs Restore
"I eat more medicine than food. If this is going to help, I will become your greatest ambassador." A week later, "I experience with amazement and gratitude the very likely effect of Bengs Restore. I haven't felt this good in ages. To be continued." Continued: "I will continue to use Bengs Restore for the rest of my life."
Marcel Verver
-
Bengs Restore
"I have been using Bengs Restore for 3 days now. Either it's between my ears, but I just seem to feel fitter already. I would like a few more bottles. A week later, "I have a lot less headaches and feel fitter."